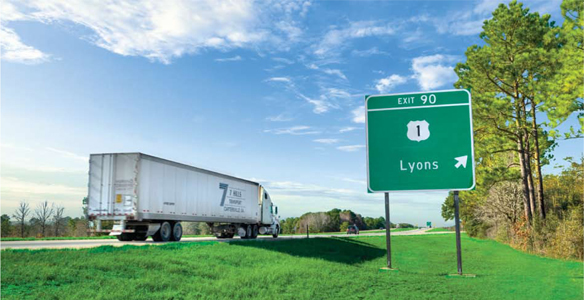 The Sweet Spot™
Casual observers know Toombs County as home to the famous sweet Vidalia® onion, but for business, onions aren't the only sweet asset. Our location reveals what a growing number of industries have already discovered: a low cost, progressive, pro-business place to operate. One that is both central and in close proximity - to multiple population centers with immediate access to global markets via the Port of Savannah. In fact, very few counties along the eastern seaboard present the combination of attractive location benefits that Toombs County provides:
Less than 90-minute transport to both I-95 and I-75 (major Eastern Seaboard and Midwest corridors) and the Port of Savannah (2nd largest domestic container port).
Less than 3.5 hours transport to/from 3 other international ports (Brunswick, Charleston & Jacksonville).
Centrally located within 3.5 hours transport between top tier metropolitan centers Atlanta and Jacksonville. Equidistant and less than 90 minutes from 2nd tier population centers of Savannah, Augusta and Macon.
Less than 3 hours from Hartsfield Jackson International Airport in Atlanta (world's busiest airport) and Jacksonville International Airport.  Less than 90 minutes from Savannah/Hilton Head International Airport.  Nearby airports connect executives, employees, suppliers and customers to you and the world.
Located in the heart of Georgia's agricultural breadbasket.