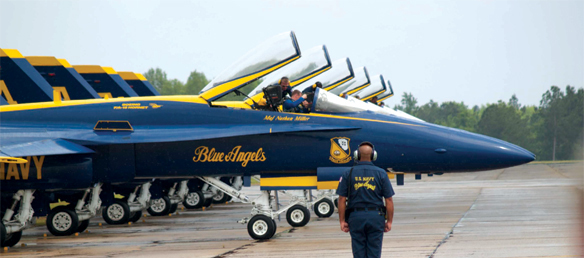 Vidalia Onion® Festival
In the spring, when the Vidalia® onions are ready to harvest, the community comes together to celebrate the crop. Events include cooking competitions, cooking schools, a children's parade, fireworks, outdoor concerts, an award-winning air show, arts and crafts festival and other sanctioned events.
The Real Squeal: Lyons Barbeque and Music Festival
The second weekend in October, professional barbeque teams travel to Lyons to compete in a Kansas City Barbeque Society sanctioned contest for $15,000 in prize money. Amateur teams compete in downtown Lyons on Friday, where the public is invited to enjoy a street dance along with great barbeque, a classic car cruise-in and fireworks. On Saturday, enter the RazorBack Mud Run, an adventure race thru the woods, swamp and mud and a series of natural and man-made obstacles. Come to Partin Park and watch the professionals compete in 4 competition categories: pork shoulder, pork ribs, beef brisket and chicken. Many teams sell their barbeque to the public and participate in our People's Choice event so come hungry! Other activities include a classic car show, chainsaw carving competition, kid's creative play area, arts and crafts, live music and an Indian artifacts show with an archeologist on site to date your treasures.
For more information, call 912-526-6445 or visit www.therealsqueal.com
Tales from the Altamaha
Each Spring, the Lyons Better Hometown Program and nearly 100 actors and supporters take on the role of those who may - or may not - have helped carve the area into what it is today. Based on the writing of the late Col. T. Ross Sharpe that were published in the local weekly newspaper, Tales From the Altamaha weaves the stories of truth, legends and just plain ol' gossip.
Southeast Georgia Soapbox Derby
After the chill of winter subsides, a full day of racing is devoted to the youth of the area in Lyons. Participants race down Derby Hill competing for the opportunity to claim the trophy in the Soapbox Derby. The winner competes at the national competition held during the summer in Akron, Ohio. The Lyons Merchants Association sponsors the event.